Welcome to Core Athletix
ROCHESTER AND SYRACUSE
AND NOW CANANDAIGUA
NEW YORK'S LARGEST ALL STAR CHEER GYM
Finger Lakes (Canandaigua) HALF YEAR EVALUATIONS Fri 12/4
HOLIDAY APPAREL click here. Orders due by 11/20!!!
DECEMBER 13, 2015 X OUT SHOWOFF
click on the picture to print
STUNT AND TUMBLE CLASSES click here!!!!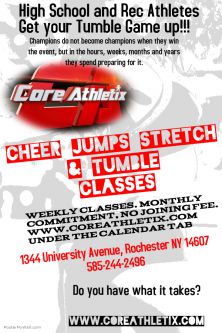 Rochester/SyracuseFinger Lakes call: 585-244-2496
High School Coaches click here
Tiny & Mini Allstars click here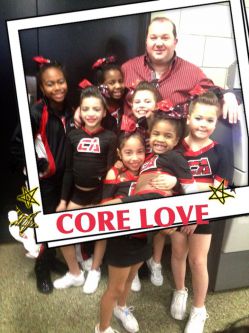 ___
NFINITY SHOES AND GEAR
We have Nfinity and Varsity Shoes!!!!!!
-------------------------------------
________________________________________________